We headed out Friday night to stay out at Stansted airport at the Radisson Blu. Was so fancy and a big change for us to hotel a trip. Enjoyed a very relaxing evening with the sauna and pool. Afterward we had a drink and snack beside the worlds tallest wine tower. Was quite funny to see the lady going up and down inside it on wires getting the bottle from the top (was about 3 storeys tall). Got up early the next day and flew out to Dublin.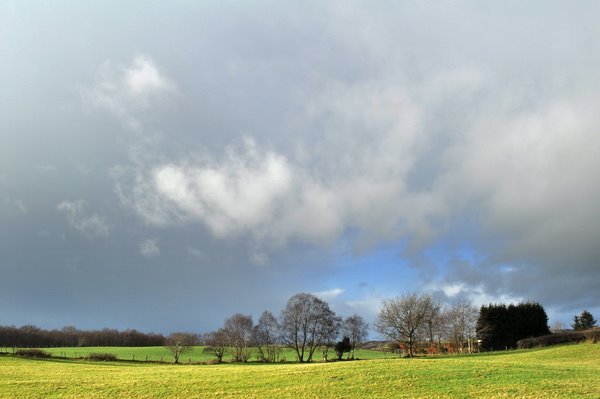 Arrival into Dublin was smooth, and we headed off straight away North. Our first real stop was driving through the Gortin Glen National Park. This area really reminded us of the Northumberland Dales in England, although it was filled with abandoned old houses. Scenery was quite cool here, and stopped at the Goles Stone monument. Similar in relation to stone henge in druid worship, except that this was much smaller and for observing the moon.
From here we headed North again to go back to our favourite place in Ireland: The Giant's Causeway. We arrived at almost the same tide height as last time (quite low, but not the lowest). These amazing rock structures have not lost their magic and the scenery is still beautiful. Some slight changes in the cliffs nearby due to erosion, but just as amazing.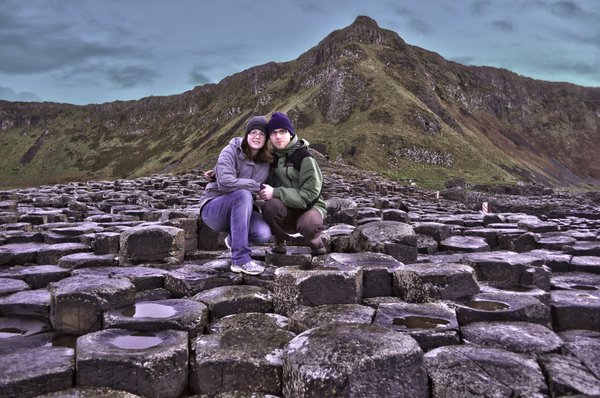 Stayed until we were frozen and the sun was setting then headed onto Belfast. We actually ended up finding where we had our first dinner, however it was too expensive now, so we settled to try a very nice tasting Indian place (although they could have turned the heaters on!). Had another drink at the Crown pub (one of the prettiest pubs we have ever been in), then had to head back to the hotel. It was sooooooooooo cold in Belfast (although it was quite late by this point).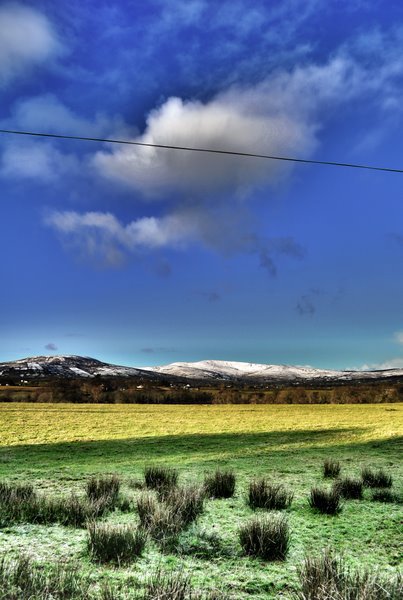 The next morning we headed back a similar direction (not totally the same though), however it had snowed overnight. So this time as we drove to Gortin Glen National Park it was a completely different look. Very lovely, all white and picturesque, just like a postcard. I was quite proud of myself as it was my first time driving on snow. After the National Park we headed to Donegal to see the historic castle there. Considering its importance, it was much smaller than expected. It had been amazingly redone in original style and there was quite a bit of explanation of its history and involvement with both the fighting Irish sides, Scotland and England. Headed back through the middle of Northern/Ireland towards the Boyne Valley area where we sadly arrived after dark, so the beautiful coastline was mostly lost on us. But along the way we did stop at an awesome empty Stone circle with a moon line and cairn called Drumskinny on the boarder of Northern/Ireland. On the way from Boyne Valley to drop off the car we called in at one of the oldest pubs in Ireland called the Cock Tavern just north of Dublin. Dropped off the car, then back very late to Stansted where we missed the bus by 30secs (seriously, pulled out as we arrived). So got home around 2 am, needless to say work that morning was a bit hard.
Drumskinny stone circle